Secular Party candidate for the Seat of Canberra, ACT
e [email protected] tel 0405 396 296
Nicolle Burt, a Canberra resident for the last 15 years, is originally from Nyngan, outback NSW and descendant of the local Wiradjuri people and European settlers. Curious about people, customs and traditions of the world, Nicolle has travelled extensively, exploring many nations? diverse cultures, societies and histories.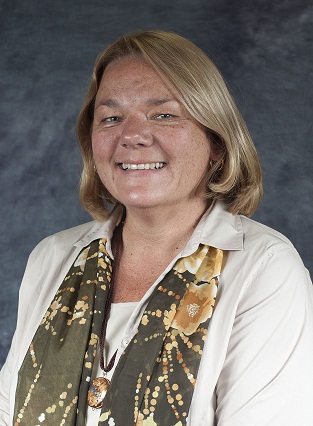 An accomplished management consultant with over three decades of extensive professional experience in various industry sectors ranging from hospitality to government, Nicolle enjoys a tremendously rewarding career and many successes. Nicolle has an abiding passion for continuous improvement of vision, dedication and diligence from which she applies to all tasks that she undertakes. As a result her achievements have been recognised by numerous awards from industry and the public sector.
In addition to her expertise and professional experience, Nicolle has achieved significant credentials with a Bachelor?s degree in politics and sociology and a Master?s degree in politics and public policy from Macquarie University, as well as qualifications in hospitality and frontline management, training and assessment, government and project management. She earned a remarkable reputation in the professional community as an accredited member of several industry peak bodies, and consults to several Australian Government agencies.
In her spare time, Nicolle works as a volunteer and supports the work of the Canberra Multicultural Community Forum Inc and most recently, offered her time as an adviser, facilitator and online moderator for the Future Journey of Democracy: an Australian Experience forum, as part of the Centenary of Canberra celebrations. Nicolle holds the position of treasurer for the ACT Olympic Sports Preparation Association Pty Ltd, which is a voluntary fund raising body for local athletes who would otherwise be unable to secure sponsorship or adequate funding to realise their professional aspirations. She is also a local member of the RSPCA (ACT).
Nicolle is passionate about social justice issues, particularly public policies that affect the daily lives of Indigenous and all Australians. A committed Republican, she advocates a secular republic, unpinned by a program of constitutional reform with Indigenous recognition at the forefront. Her core beliefs are predicated on the principles of a ?fair go?: social equity, compassion, freedom and justice. She works hard in addressing fair and equitable governance to ensure that contemporary Australian politics are mindful of important issues absent in most forms of religious debates, so that social and political activities respect personal issues and choices.
Nicolle believes that the role of government, that is, of any and every government, is to support the informed choices of all Australians, ensuring a full separation of state and organised religions. She believes that religion is best contained as a private matter, and the primary role of government in the public sphere is that of secular public policy development and delivery.
Nicolle places the highest value on personal freedom, individual responsibility and mutual obligation, as fundamentals for achieving and maintaining a safe, stable, secure, secular civil society. Nicolle believes in an Australia where our public policies are informed by secular approaches of reasoned and rational thinking, based on best available scientific evidence, unimpeded by the many and varied objections of a religious nature, to ensure that the right outcomes for all Australians are achieved.
Nicolle is a gregarious and warm person, maintaining wide-ranging networks of family, friends, colleagues and professionals from many walks of life. She is fun-loving and enjoys entertaining at home and in public, and playing all seven of her button accordions!
Her private loves are cooking, painting, drawing, home decorating, gardening, and fussing over her two dogs and four rescued cats – all living in the lap of luxury?and occasionally, a glass of superb Australian red.