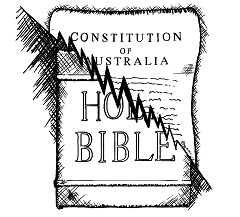 Membership is open to anyone who:
Supports the Aims of the Secular Party of Australia
Agrees to abide by the Constitution of the Party
Is eligible to enrol for Australian Federal elections
The yearly membership fee is $25 for regular members and we offer a $15 concession membership for members over the age of 65.
We really need all members to pay their fees. To nominate a candidate for the Senate costs $2000 per candidate. We should aim to have two candidates in each state so that "Secular Party" appears on the ballot sheet. At the moment we do not have enough funds to do that.
If you feel you may not be eligible for membership, please contact us.
Image: by Keenan Nunes-Vaz