Federal election 2013
Secular  Party election campaign youtube videos
Our candidates are asking for your PRIMARY VOTE (first preference). By voting [1] Secular Party you can maximise the effect of your vote, thanks to preferences. Using preferences to refine your vote is easy. Our Senate preferences are outlined here.
Putting us second, third, or anything else does not help us.
The only way to help the Secular Party is to put us first.
Some people are concerned they will "waste" their vote if they put us first, because we are a minor party. This isn't true. Putting us as [1] actually makes your vote work harder.
We're a small grassroots organisation, run entirely by volunteers. We don't get the media coverage available to the larger parties, and we don't have a gimmick. We need the support of people like you to help us gain ground.
Candidates
Our candidates are listed below. More coming soon as we raise funds. Photos and pages coming soon. Watch this space. . . .
Victoria, candidates
Senate: Ballot sheet: Group No. I                                              How to vote card

John Perkins (Senate 1, Victoria) jperkins@secular.org.au tel 0411 143744

John is an economist, specialising in econometric models of international trade, fossil fuel resources and global warming. He has qualifications from universities in Melbourne and London, and gained his doctorate at Monash University. John is a member of various Australian freethought groups including the Humanists, Rationalists, Atheists and Skeptics. He has been motivated, since September 11, 2001, by a deep concern as to the direction in which society is heading, on a number of fronts. His view is that reason and evidence are the only guides to finding the truth, and that society is losing track of the importance of this. Ethics and morality are best determined on the basis of universal principles such as compassion, honesty, freedom and justice.
John is the founding President of the Secular Party of Australia. He has stood as a candidate for the party in a number of federal elections and state by-elections.
Rosemary Sceats (Senate 2, Victoria)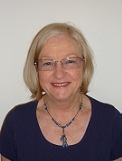 Rosemary grew up in Irish Catholic Brisbane in the 1950s and '60s. Her working life began as a science and mathematics teacher, although since then she has had professional experience in a number of other fields, including university administration and tax consulting in the research and development area.
Now retired, Rosemary is involved with both Australian Skeptics and her local University of the Third Age (U3A). She stood as a Senate candidate for the Secular Party in 2010, and is currently the party's National Treasurer.
Seat of Chisholm                                                                              How to vote card       

Vidura Nalin Jayaratne (Chisholm, Victoria) vjayaratne@secular.org.au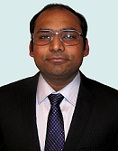 Vidura studied geology and chemistry as an undergraduate, and specialised in materials chemistry as part of his doctoral studies. He is now a post-doctoral researcher in materials science and engineering. He also has deep interests in philosophy and religions, and is a part-time student of philosophy. He believes that the only way to safeguard intellectual honesty, democratic rights and civil liberties, including the right to critique religion, and gender/sexual rights, is to promote an effective secular framework of governance. He deeply believes, and wishes to emphasise, that the multicultural framework must not be exploited as a path towards religious domination. All people should be treated as individual human beings, rather than as mere members of religious/ethnic groups. He is also an active member of the Progressive Atheists Inc. Awareness, he emphasises, is the key to political freedom!
Seat of Melbourne                                                                              How to vote card
Royston Wilding  (Melbourne, Victoria) rwilding@secular.org.au tel (03) 9842 8361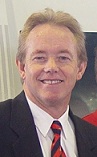 Since becoming a self-funded retiree, Royston has travelled extensively, lived in third-world countries and become involved in a number of social and environmental programs overseas and in Australia. He has extensive qualifications and work experience in sales and marketing management in manufacturing engineering, and delivered many technical papers in Australia and abroad.
Royston is a strong advocate of secularism, preservation of the natural environment, social and economic justice, and transparent government. Married with four adult children, Royston is very aware of the needs of working families and the importance of education, unencumbered with religious propaganda.
Seat of Gippsland                                                                                 How to vote card
Mark Guerin ( Gippsland, Victoria) mguerin@secular.org.au tel 0407 569 685

Mark lives in Traralgon within the electorate of Gippsland, and works as a Service Assistant at a local liquor outlet. He is an active member of the Gippsland Atheists and Freethinkers and is the co-organiser of the Gippsland Skeptics Morwell branch.
Mark has grown increasingly frustrated by the influence that religion is having in public life and on government policy. He is also concerned with local issues, such as the poor public transport services available to the people of Gippsland, and intends to work towards improved services to the region.
New South Wales, candidates
Senate: Ballot sheet: Group No. AP                                               How to vote card

Ian Bryce (Senate 1, NSW) tel 0408 177007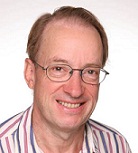 Ian's professional qualifications and experience include aerospace engineering, physics and university lecturing, with recent application of scientific principles to social issues. He has longstanding involvement in many community-minded organisations and activities, such as Australian Skeptics (currently Chief Investigator of claimed paranormal phenomena), Primary Ethics teaching in NSW schools, NSW Humanists, Wayside Chapel, and secularist outreach to various churches.
Ian is the Vice-President of the Secular Party, and has twice been a candidate for the party in federal elections. As an activist for human rights issues, including women's and gay rights and freedom of religion, he has visited and/or participated in conventions in Nepal and Tibet. He has also contributed many times to the Gay Mardi Gras, responsible for building several floats, as well as the Protest Popemobile for World Youth Day in 2008.
Christopher Owen (Senate 2, NSW) cowen@secular.org.au

Christopher holds a Bachelor of Computer Science and is a professional software engineer. He lives in Pyrmont with his partner of six years. In 2010 Christopher stood as a Secular Party candidate in the seat of Sydney. He is presently the New South Wales delegate to the party's National Executive.
At 19 Christopher was diagnosed with Charcot-Marie-Tooth disease, which affects the peripheral nervous system. He is now an advocate for research in potential treatment areas for neurological conditions, including the opportunities offered through embryonic stem cell research.
Christopher believes that the only way to fairly represent a society as diverse as Australia's is via the principles of secularism; that only through reason and evidence can we make decisions to the benefit of all Australians, and for the common good of all humanity.
Seat of Bennelong                                                                             How to vote card
John August (Bennelong, New South Wales) jaugust@secular.org.au tel 0419 683 353

John is an avid cyclist and community radio announcer. Being interested in industrial heritage, he has run several cycling tours and historical walks. Having spent most of the past few decades in North Ryde, he has returned to the family home to contest Bennelong, having stood for two past elections.
He has a longtime interest in science, evolution and ethics reflected in his involvement in the NSW Humanists, and sees the worth in a reasoned view of the world. In addition to watching controversial Bennelong developments, he is worried by the influence of religion on our laws and political debate.
South Australia, candidates
Senate: Ballot sheet: Group No. D                                                How to vote card

Moira Clarke (Senate 1, South Australia) mclarke@secular.org.au tel 0423 413534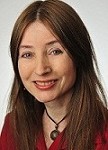 Moira is a professional software engineer and has lived in Adelaide for most of her life. She became interested in the Secular Party when she realised the party could address her concerns regarding human rights. Foremost in her mind is the manner in which religion is used as an excuse to abuse power, to oppress women, children and the LGBTI community, and particularly in the US to downplay the gravity of climate change.
Moira was a South Australian Senate candidate for the Secular Party in the federal election of 2010. She has served as Secretary of the Secular Party of Australia Inc. for nearly two years, and has organised members in South Australia since early 2010. She is also a member of several local secular groups, and has published work as commentary on her secular views.
Catherine MacTier (Senate 2, South Australia) cmactier@secular.org.au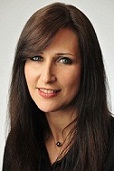 Cat works in the Community Sector for a non-profit organisation, which promotes and supports social inclusion for people with intellectual and developmental disabilities. She decided to become active in promoting secular values upon acknowledging that Australia does not yet enjoy a true separation of church and state, and becoming aware of the significant social and financial costs that this brings. She supports a greater focus on evidence and rational analysis in policy formation, as well as an increasing de-emphasis on tradition- and superstition-based decision making.
Cat looks forward to a time when all Australians are equal, both in the eyes of the law and in each other's eyes, and believes that the efforts of the Secular Party to promote a liberal secular democracy will be integral in achieving these goals.
Australian Capital Territory, candidates
Seat of Canberra                                                                                    How to vote card  
Nicolle Burt (Canberra, ACT) nburt@secular.org.au tel 0405 396 296


Nicolle is a Canberra-based management consultant. She holds a Bachelor of Arts degree (politics and sociology) and a Master's degree in politics and public policy from Macquarie University.
Nicolle is descended from the Wiradjuri people of Nyngan far western NSW. Active in the local community, Nicolle also volunteers for select community organisations. Nicolle believes that only a secular, rational and common sense approach to public policy can best serve the interests of the nation: improving the strengths of our economy, serving the needs of our community and enabling the aspirations of our fellow indigenous and non-indigenous Australians. More . . .
Queensland, candidates
Senate: Ballot sheet: Group No. AJ                                                 How to vote card
Hilton Travis (Senate 1, Queensland) htravis@secular.org.au tel 0419 792394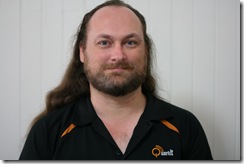 Hilton is the founder of Quark group, a Brisbane-based small business specialising in technology solutions for small to medium businesses. He has extensive professional experience in information and audiovisual technologies, including with Microsoft and ABC TV.
Hilton believes that critical thinking is an important life skill, particularly applicable to politics in evaluating the huge volume of information provided through the media. He believes passionately in the Separation of Church and State; that religious beliefs have no place in politics, education, healthcare or people's private lives, unless from personal choice; and that nobody should restrict others' rights or freedoms by imposing their personal religious beliefs on them.
Neil Muirhead (Senate 2, Queensland) tel (07) 3816 0950

Neil was born in North Queensland and grew up on a cattle property in rural Central Queensland. He is a retired Commonwealth public servant, and worked in Corporate Services for the Australian Bureau of Statistics for 25 years.
Neil was awarded a Bachelor of Arts with an extended major in Archaeology by the University of Queensland in 2010. He is currently studying for a BA majoring in History. He identifies as a secularist and a humanist, and is a long-standing member of the Secular Party.
Seat of Griffith                                                                                     How to vote card
Anne Reid (Griffith, Queensland) areid@secular.org.au tel 0418 133129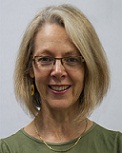 Anne graduated with a Bachelor of Business before undertaking further training with a public accounting firm. She subsequently worked as a management accountant and currently works for a consulting engineering firm.
Anne is a member of Brisbane Atheists, secretary of the Humanist Society of Queensland, and is Queensland delegate for the Secular Party of Australia. She also for many years coordinated a refugee soccer and homework club. Anne is concerned that religious interference is undermining both our education and legal systems and would like to promote the ideals of a liberal secular democracy as a framework within which a more equitable, harmonious and progressive society can thrive.
Seat of Brisbane                                                                                  How to vote card
Tony Rose (Brisbane, Queensland) trose@secular.org.au tel 0430 463 621

Tony has a Diploma of Multimedia and has worked in the IT industry for over seven years. He has developed websites for non-profit charities and currently works for a waste management company on the IT service desk. Tony has also spent many years working with animal welfare groups fostering and re-homing stray and abandoned animals.
Tony is a member of the National Council of the Secular Party of Australia. He is concerned with the influence that organised religion has in politics within Australia and hopes to help build a strong secular government for all Australians.
Seat of Ryan                                                                                               How to vote card
Michael Sweedman (Ryan, Queensland) msweedman@secular.org.au tel 0450 765 496
Michael, from Bardon, is due to complete a PhD before the upcoming election, after publishing several papers in chemistry at the University of Queensland. He has recently welcomed his first child, and also is a sometimes tour guide on Brisbane's iconic Story Bridge. As a Youth Ambassador (AYAD) he gained valuable international experience in administration within science.
His passions are science, family and the contest of ideas. His motivation within the Secular Party is to counterbalance what he sees as an over-representation of religious parties, both overt and subtle, that currently abrade the system of our functionally secular government.
Western Australia, candidates
Senate: Ballot sheet: Group No. J                                              How to vote card

Edward Atkins (Senate 1, Western Australia) eatkins@secular.org.au tel 0468 519155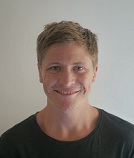 Edward has recently completed a combined Economics (with honours) and Commerce degree at the University of Western Australia. He is now beginning his professional career in Corporate Finance.
Edward was inspired by the works of a number of prominent atheists to question the role that religion plays within Australia. He has particular concerns about the influence religious beliefs and organisations hold over government policy, and the way this affects society as a whole. Additionally he hopes for a government that better reflects the social views of the Australian public, particularly regarding marriage equality, voluntary euthanasia, abortion rights and climate change.
Simon Cuthbert (Senate 2, Western Australia) scuthbert@secular.org.au tel 0459 477 721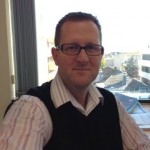 Simon was born and raised in the hills of Perth. He has a Master's degree in the field of health and safety and is currently studying for an MBA at the University of WA. He works as a Safety and Compliance Manager.
Simon believes that education should be free from the influence of all religion and that children should have the opportunity to learn from evidence based, critical thinking rather than being indoctrinated from a young age. He supports separation of church and state in politics and believes this is of critical importance for a nation to govern with fairness and equality.
Tasmania, candidates
Seat of Bass                                                                                            How to vote card

Jin-oh Choi (Bass, Tasmania) jchoi@secular.org.au tel 0408 271 800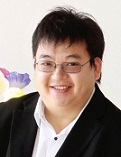 Jin-oh is excited about running for the Secular Party of Australia. He believes in the separation of church and state. Coming from a religious family background, Jin-oh supports people's right to believe in what they like, but realises the mix of government and religion can be very problematic.
He also believes that religious organisations receive far too many benefits that are not afforded to other non-profit organisations. There also needs to be wider separation (with more transparency) between their religious and charitable activities. Jin-oh is also a firm believer of equal rights for all, regardless of race, gender, age or sexuality.
More . . .
Not running in your electorate? Smaller parties usually target the Senate, as there's a better chance of getting in. The greatest challenge, however, is cost. Candidate fees have literally doubled since the 2010 election. It it therefore not possible for us to run in most divisions, but in most states you can help by voting for us on the Senate ballot sheet. See below for more information.
Vote [1] Secular Party
How preferences work
We need your primary [1] vote — not second, third or anything else! This section explains why, and explains how Senate preferences work.
For voters, preferences are not complicated; the only difficult part is how they are counted.
Each voter submits a sheet for the Senate (upper house, applies to the entire state) and the House of Representatives (lower house, applies to a single electorate). Most of our candidates are standing for the Senate. For the Senate ballot sheet you can either vote above the line or below the line — not both! If you vote above the line, you only indicate your first preference, 1, and all your other preferences are decided by that party or candidate group. If you vote below the line you can decide your own preferences. The AEC provides more information on how to vote for the Senate here, and the lower house here.
The Secular Party is still small, so will you "waste" your vote if you put the Secular Party first? NO! If our candidates do not get in, all our primary votes will go to the next preference. That might be another minor party, but if they in turn do not get elected eventually your vote will end up with the Greens or ALP candidates and you will have helped them gain their seats just the same.
If you put the Greens first and the Secular Party second, your vote will simply go to the Greens. You will not have helped the Secular Party, because we are not as strong as the Greens and will already be out of the running if they lose. Putting us second or third does not help us at all.
Primary votes are important. The percentage you see reported for us by the media will be primary votes. Furthermore, if we gain a sufficient percentage we will also obtain electoral funding, which is usually only available for the major parties.
What if you don't like our preferences? It is easy to vote below the line on the Senate ballot sheet and decide your own preferences. However, you must be careful to get it right (e.g. no missed or repeated numbers) otherwise you might invalidate your entire vote. To vote below the line, put 1 and 2 for the Secular Party candidates, in order, then 3 for the next best candidate of your choice, and so on. Once you've gone past the ALP and the LNP your ordering is unlikely to have a major impact. You do, however, need to keep numbering all the way to the end.
The House of Representatives ballot sheet is more straightforward. You just put 1 for the Secular Party candidate (if we have a candidate running in your electorate), 2 for the next best candidate, and so on. For the lower house, you and only you decide the preferences, so it is important to put a consecutive number in each box.
Our preferences will be listed on this page once we have submitted them to the Australian Electoral Commission.
Please also see the AEC website for some short videos on how the Senate votes are counted and how the House of Representatives votes are counted.
 Our preferences
For major parties, our Senate preferences are going to the Greens, then ALP, then LNP.
There are also a number of minor parties in the mix. Please refer to our preferences information.
If you do not like our preferences, you can always choose your own so that your vote ultimately goes to the larger party or candidate of your choice.
Search the Forum
Recent Topics
Recent Articles